WELCOME TO THE NOCKMED HEALTH CENTRE
The Nockmed health centre is situated in the completely refurbished St. Kathrein thermal spa in the town centre of Bad Kleinkirchheim in Carinthia, Austria. In a 520m² area, the expertly trained specialist staff headed by Dr Eckart Waidmann offer classic treatments such as physiotherapy, massages, hydrogymnastics and baths, as well as courses on nutrition and lifestyle. Enjoy your tailor-made pampering and exercise programme and choose from a variety of spa and health treatments.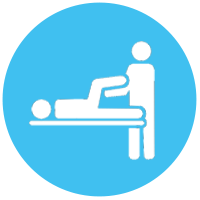 Rehabilitation
Nockmed offers you the support you need to recover perfectly. Depending on your symptoms and to restore you to health, we will help you choose from a variety of treatments.
Rehabilitation
after injuries
after orthopaedic, trauma and neurosurgery
to treat degenerative and rheumatic diseases.
We offer:
physiotherapy
one-on-one hydrogymnastics
manual therapy
classic massage treatments
lymphatic drainage
magnet therapy
electrotherapy
ultrasound therapy
Spineliner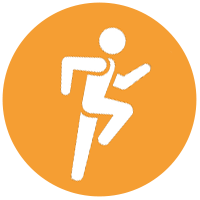 Medical Fitness
Nockmed helps you reach your fitness goals with our personalised, health-oriented training programme run by professional trainers.
Medical Fitness
for preventive purposes
to recover physical strength
to improve your fitness levels
We offer the following physical training:
sports physiotherapy
medical exercise therapy (MTT)
rehabilitative training therapy (MAT)
therapeutic Nordic walking
aqua Nordic walking
Pilates
ski and spine training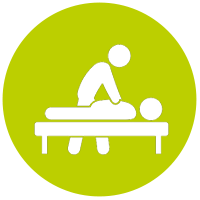 Relaxation & Recovery
Let Nockmed pamper your body and soul. Take a well-deserved break from your everyday life and enjoy our vast range of massage treatments and baths.
Relaxation & Recovery
thermal water treatments
reflexology
Breuss massage
relaxation according to Jacobson
massages
NOCKMED SPECIALITIES
Nockmed offers the whole spectrum of physical medicine up to medical exercise training (MTT) and the subsequent training programme.
Fango mud is applied on a 38 to 39 °C waterbed.
All bath treatments use thermal water containing radon.
We are an MFT competence centre offering S3 body stability checks and coordination training of all kinds.